I bought my apartment in 2018 as a first-time buyer. It took two jobs, a nine-to-five and an evening shift, to get a deposit. After a bad experience buying a flat off-plan (which ended with going to court to get my deposit back), I thought a flat that was built and ready to move into was a safe choice.
Two years later, stuck in the home I bought in good faith, I can no longer see a path to any future I had planned. This flat has gone from being my personal space, in which I was free to be myself, to a place I fear and despise due to the cladding crisis.
At the start of last year, like many people, I had set out plans and goals I wanted to achieve, like moving to a house with my partner and getting a dog. Unfortunately, trying to overcome this situation meant that was no longer on the horizon and, unsurprisingly, my relationship perished as a result.
If I am expected to foot the bill to remediate my building it will break me, not only financially but mentally, and I will lose all motivation to get back into any sort of race again.
I faced homelessness in 2014, and it took everything I had to get myself out of that situation. I really don't know if I have it in me to go through it all again.
This is not something I want to publicise. Almost no one – apart from one friend who supported me at the time – is aware of this part of my history. I thought it was something I would never have to revisit, but the cladding crisis has brought all my fears to the surface again.
What particularly upsets me are news reports of lucrative contracts being awarded to developers and contractors linked to the cladding crisis. The Spending Review awarded the housing sector £20 billion of taxpayer money even though these same developers continue to build unsafe homes.
I just don't get it.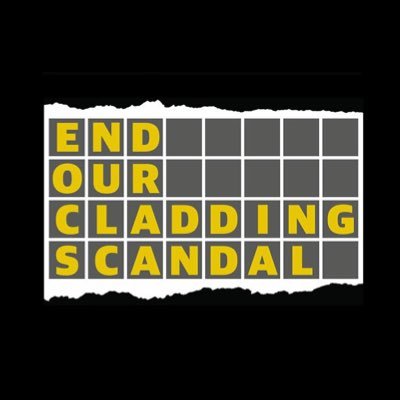 The End Our Cladding Scandal campaign calls on the Government to lead an urgent, national effort to fix the building safety crisis.
Follow us on Twitter for important updates on the campaign, ways to get involved and new information